Back To Blog
Majority of us have this line of conduct where we do not think about certain stuff, not we even consider the same until they start to give us a hard time. The same goes with keys and locks. Let's face it we are in direct contact so to say with keys and locks several times per day if not frequently and we never stop to think about these elements until they force us to by bringing upon us some sort off inconvenience, trouble or issue.
Bizarre key stories & lock stories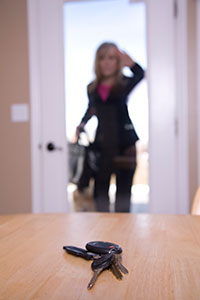 There are some bizarre scenarios related to keys and locks that people experience more often than they would actually desire to. We see keys and locks like very helpful gadgets that help protect our homes and our valuable belongings. Well we see them that way at least as long as they are serving us the good way. But what when they back fire?
Hostage in our own home
One of quite frequent situations that involves keys and locks is locking yourself in one of your home's rooms and not being able to get out of the same for substantial amount of time. I am starting to believe that there is not one single person out there that hasn't been a victim of a faulty lock or broken key at last once in their lives. These situations definitely call for adequate professional help even when you somehow do manage to get out from your temporary "prison". Regardless of the reason why you end up where you did; regardless was it due to broken lock, broken key, faulty lock, faulty key, inadequately cut key you still want to make sure the same situation never happens to you again and the best way to do it is with the assistance and help of professional locksmith contractor.
Locked out of our own apartments
Next annoying scenario that strikes quite often and in fact is very similar to first problem is locking ourselves out of our homes. Even though it sounds almost impossible to do this, unfortunately it is very frequent occurrence. It basically depends on the type of the locks you have on your door as well as your attitude toward caring and misplacing your keys. If you fit the profile then this also might be great time to call your local locksmith business and look into all the possible alternatives regarding the automatic locks, rekeying possibilities, unique key alternatives and similar.